Bosch AdvancedRotak 650 Electric Lawnmower
Powerful and ergonomic, the AdvancedRotak 650 Electric Lawnmower from Bosch will leave an immaculate finish on your lawn without disrupting the tranquillity of your garden. Thanks to the ProSilence setting, the sound level of your lawnmower is reduced by up to 75%, allowing it to operate at just 89dB. Plus, the integrated system lets you change the cutting height between 20 and 80mm in 7 easy steps, while ErgoSlide helps you manoeuvre your Rotak with ease, comfort and maximum control. Additional features: LeafCollect collects leaves and shreds them into the grassbox Foldable grassbag can be folded down for easy storage Smooth running composite bearings and a rubber wheel coating provide smooth running
Price: £209.99 from John Lewis
Combining power and practicality, the AdvancedRotak 750 Electric Lawnmower from Bosch will help you maintain a pristine lawn, while allowing you to work quickly, quietly and comfortably. Thanks to the ProSilence setting, the sound level of your lawnmower...
---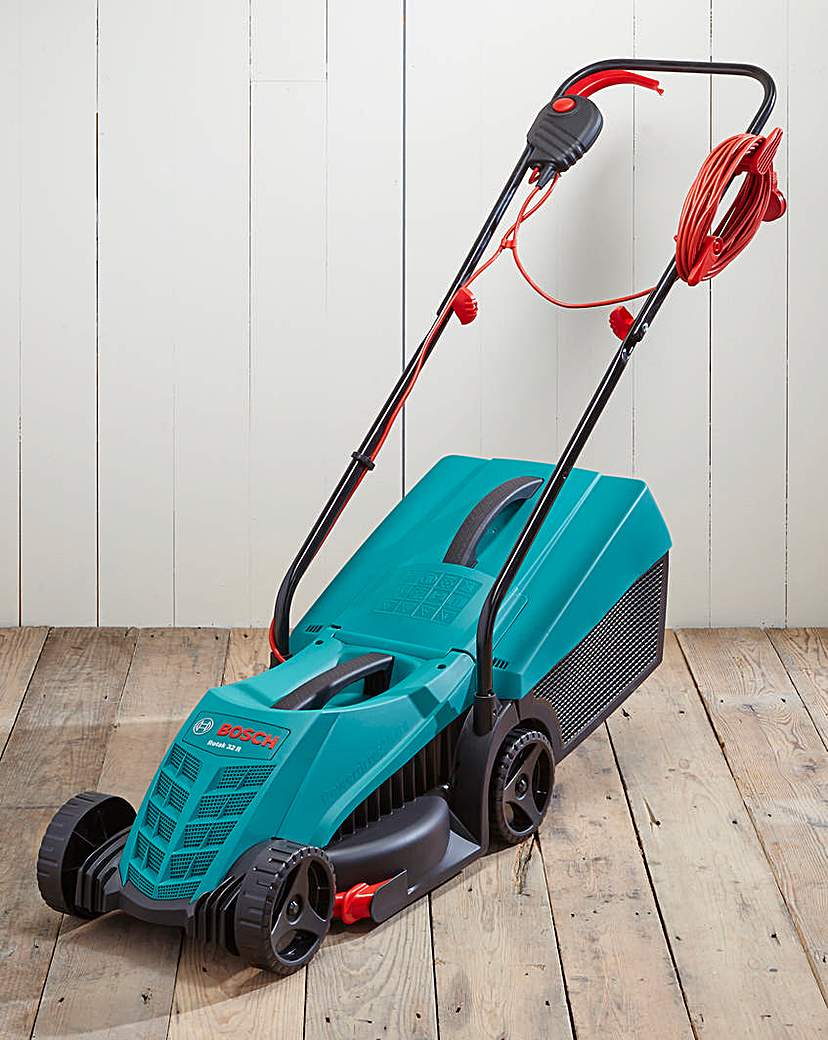 32cm cutting with mower with a simple four wheel design. 3 cut settings from 20mm up to a max cutting height of 60mm. Grass box capacity 31 litres. Lightweight at only 6.8kgs. Powered by a 1200 watt high speed 'Bosch Powerdrive Motor' 2 year parts and...
---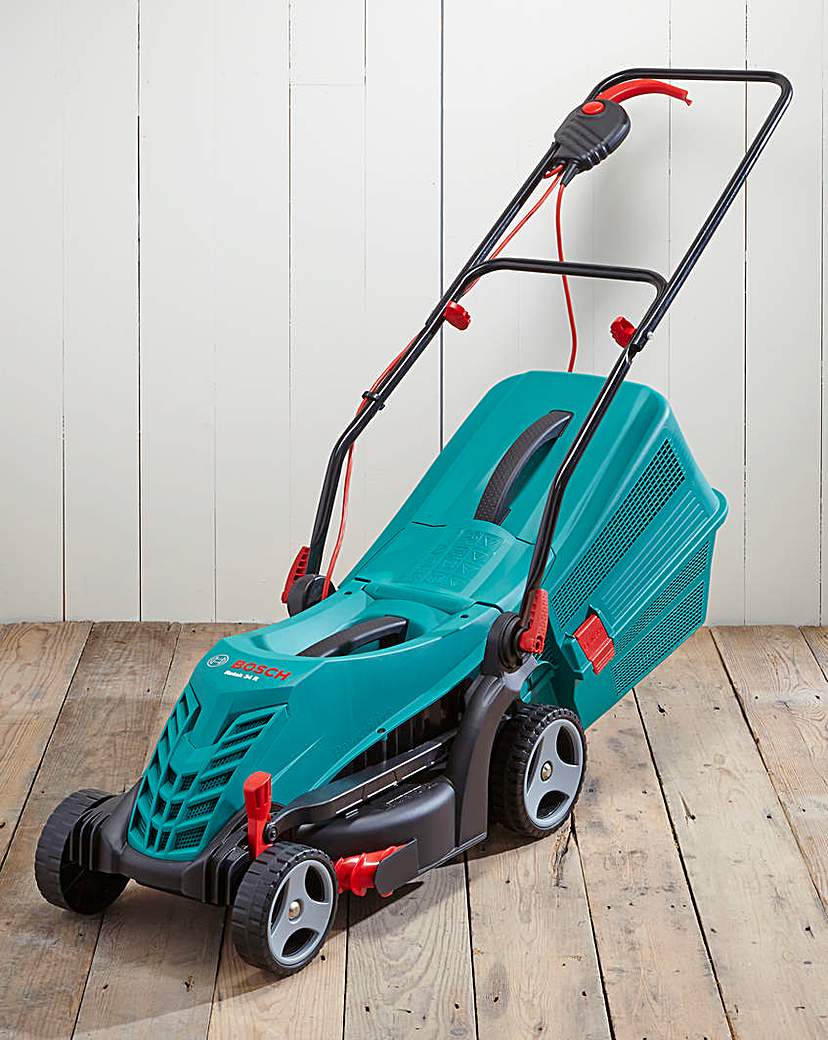 Features a 34cm cutting width with unique grass combs, giving a precise cut and will cut right up to the edge. Powered by a Bosch 1300 watt Powerdrive motor, with a maximum cutting height of 70mm. Grass box capacity of 40 litres. Lightweight at 11kg with...
---
---
Shop for gardening products at low prices with the Garden Ideas price comparison website.
Website www.garden-ideas.co.uk ©2003-2018. All Rights Reserved.
Privacy Policy
.
---