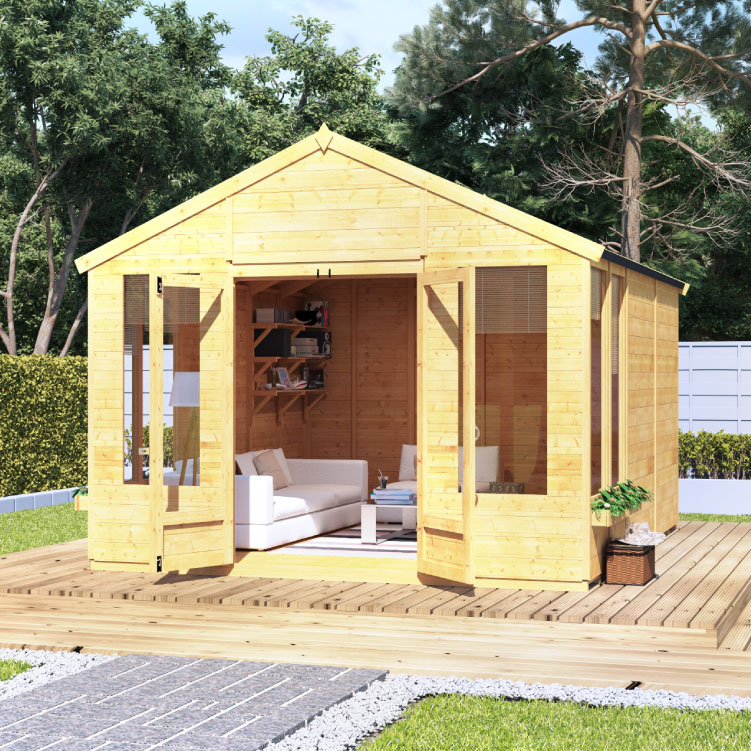 10 x 10 BillyOh Holly Tongue and Groove Apex Roof Garden Summerhouse
Width: 3.18m (10ft5) Depth: 3.00m (9ft10) Eaves: 1.73m (5ft8) Ridge: 2.47m (8ft1). The 10x10 Billyoh Holly Summerhouse has a long modern windows and door design which offers a peaceful and tranquil place to relax and enjoy your garden in all weathers. Tall Apex Increased headroom. Strong T&G Build and construction. Versatile Modern Window Positioning. Modern Apex Design made in Great Britain. Base Coat Treated for Transit
Price: £685.00 from Garden Buildings Direct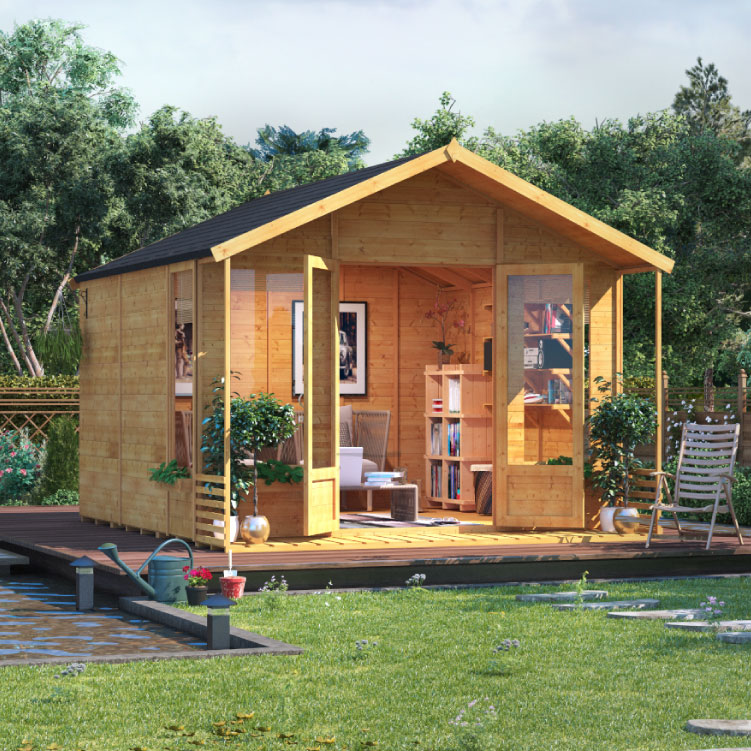 Width: 3.18m (10ft5) Depth: 3.00m (9ft10) Eaves: 1.73m (5ft8) Ridge: 2.47m (8ft1). This 10x10 Ivy Garden Summerhouse gives you a fantastic space to really get snug and cosy, whilst in the comfort of your own back garden. Head outside, shut yourself away...
---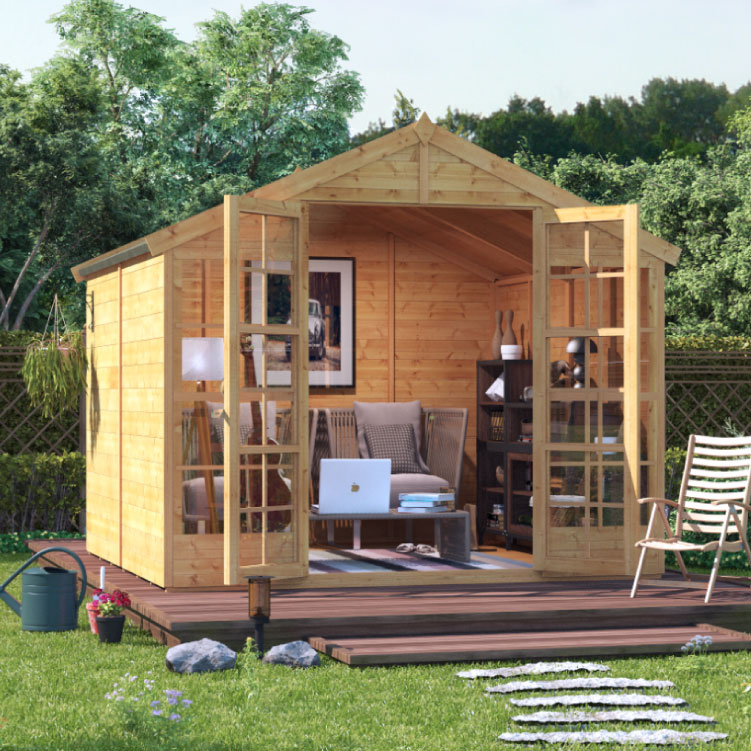 Width: 2.60m (8ft6) Depth: 2.41m (7ft11) Eaves: 1.49m (4ft11) Ridge: 2.10m (6ft11). The 8x8 Harper style offers a cosy space with a traditional look, where you can get some quiet, peace and relax. Go outside get yourself comfy and enjoy the feel of your...
---
Width: 5.93m (19ft5) Depth: 3.18m (10ft5) Eaves: 1.73m (5ft8) Ridge: 2.47m (8ft1)This fantastic Tall Reverse Apex Summerhouse has a stunning, modern design which is guaranteed to add style to your garden and enhance your outdoor experience. Dual Entrance...
---
---
Shop for gardening products at low prices with the Garden Ideas price comparison website.
Website www.garden-ideas.co.uk ©2003-2019. All Rights Reserved.
Privacy Policy
.
---