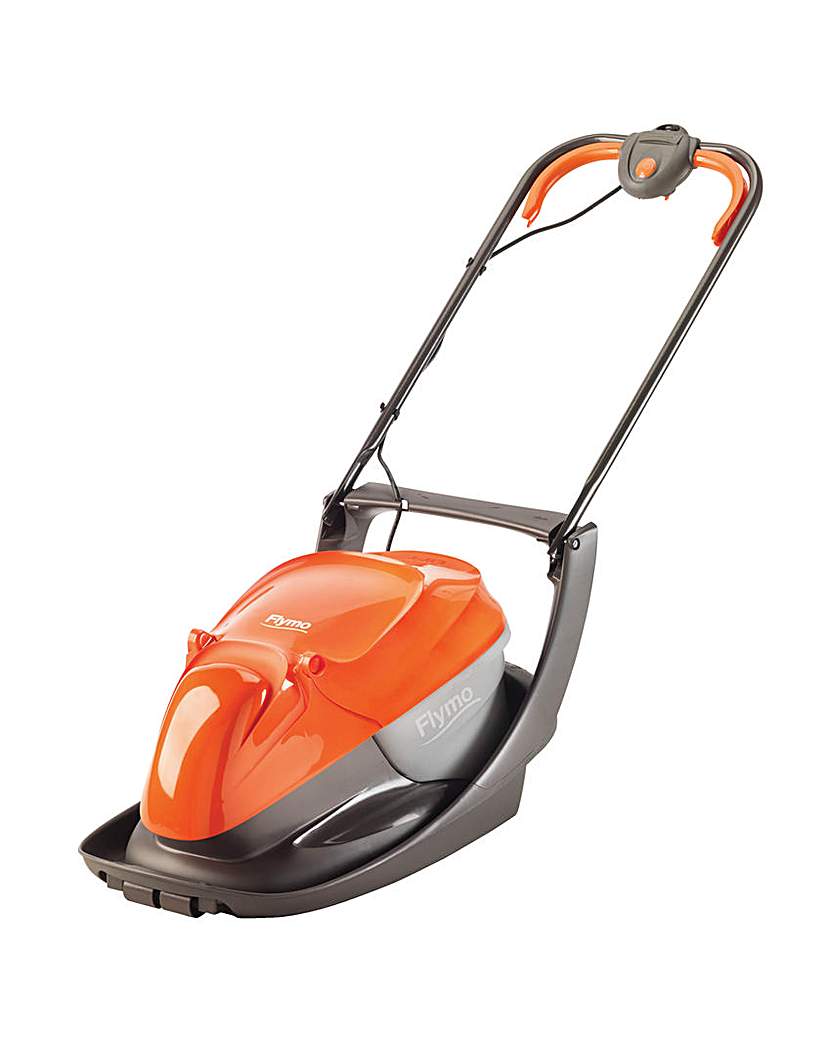 Flymo Easi Glide 300 Hover Mower
A lightweight hover mower that is designed to cut small to medium sized lawns. Powered by a 1300W motor and a 30cm cutting blade, the Easi Glide 300 cuts the grass with ease. A metal cutting blade gives the grass a much cleaner cut, therefore reducing the risk of tearing the grass blades. Tearing of the grass blades can result in the grass drying out which is a common cause of yellow grass. Flymo's hover system takes all the effort out of mowing by floating on a cushion of air.The Easi Glide 300 comes complete with a 20 litre grass collection box, which is the ideal size for a small to medium sized lawn – up to around half the size of a tennis court! The grass is collected and compacted, which enables more grass to be collected. The mains cable is 10 metres long which gives you the freedom and flexibility to move around your garden without having to worry about running out of cable and being left with a half cut lawn! Your preferred grass length can be easily achieved with four separate cutting heights. They range from 10 30mm, and are easily adjustable by removing or adding plastic spacers.
Best Price: £95.00 from Jacamo, Fashion World, JD Williams
Flymo Easi Glide 300 1300W Electric Hover Lawnmower The Easi Glide 300 from Flymo is a lightweight hover lawnmower that will glide across your lawn effortlessly. This powerful mower boasts heaps of handy features to make keeping your lawn neat and tidy...
---
Grass collecting electric hover lawnmower.
---
The UltraGlide is the most advanced Flymo hover mower with DuoTech system. Collects more grass cuts closer to edges gives a better finish makes mowing quicker and easier than ever before. Its unique DuoTech system works by lifting and straightening...
---
---
Shop for gardening products at low prices with the Garden Ideas price comparison website.
Website www.garden-ideas.co.uk ©2003-2019. All Rights Reserved.
Privacy Policy
.
---